When it comes to taking on a construction project, it takes a lot of preparation and planning to make sure any structure you want to add to your property is sound and safe for use, but also fits the style you desire. By the time you get through the concept phase, contacting an architect, or drawing up the plans yourself, you might be wondering how you will finally get your idea off the paper and into reality.
Finding a local contractor who's qualified to deal with your project needs to be a careful process. If you hire an unskilled team you could end up with a costly disaster, so you must find the right contractor to ensure your project is completed well.
Now, we recommend that you choose one of the highly skilled teams at BEST PRO BUILDERS for the job, but if you don't live in the Boston area, listed below are some tips to help you find the best construction company to take off your project.
What is Taking Off?
After you've come up with an idea and gathered the blueprints, you are ready to get an estimate for the cost of your build.
"Taking off" is a term in the construction business that refers to the process of marking down all the materials you'll need to complete a project and coming up with a very accurate estimate of building costs. From the timber to the fixtures, each element of the design is calculated and priced.
Be sure to monitor your building and labor costs to ensure your project stays on budget. Monitoring your spending helps keep you aware of your project's progress and helps keep your team on a budget. As with any project, it is important to remember that unexpected hiccups can occur. Any problems can derail a pre-planned timetable and add to your costs. When budgeting a project, always make sure to consider these protentional problems and add some extra cushion to your overall estimate to compensate for unexpected troubles.
How to Pick a Reliable Construction Company
Online there are a lot of scammers and the construction business is no different. You may not even have to open up your favorite search engine to hear from someone offering a "great deal", as often fraudulent businesses buy lists of phone numbers and randomly call you with promises of saving you lots of money.
Don't be fooled!
Always verify that the company you're working with is legitimate and will complete your project in a timely and professional manner. Here are some tips to help you find the best construction company for you!
Look for a company that's been open in your area for a long time. Companies that have been operating for 5+ years are likely more legitimate and will have a reference list for you to look over.
Looking at references helps you ensure the company you're researching has done good work in the past.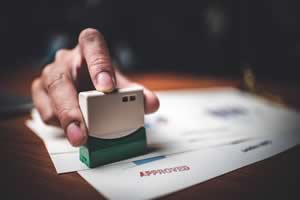 An older company will be more likely to finish a job on time, through trial and error they have likely developed internal systems to make sure your work is done to budget and is of the highest quality.
Contact the company and before they start breaking ground on your project, ask for their certificate of insurance or contracting license. It's important to double-check with your contractor to see if they are legally qualified to complete the job you're asking them to do.
Ask about the potential payment schedule. A reputable contractor shouldn't ask you to pay the full project price upfront, and you should never pay the entire cost of a contracting job upfront. If the contractor you've contacted asks you to do this, it's probably a red flag and you should consider looking elsewhere for a contractor.
Don't be afraid to ask about end-of-day clean-up practices, and how the company plans on protecting the parts of your property that they won't be working on. Ask about which furniture items they recommend you should move if they will be working inside, tarping practices, or even about locking the doors or gates after they've completed their work for the day. Once answered, all these questions can help add to your peace of mind.
Finally, make sure the person you're hiring is someone you can communicate with. A contractor will likely have questions about the project for you as well, so keeping open dialog allows your project to be done better. Disagreements and mistakes can happen, even with a very professional team, but it is in the contractor's best interest to be open and honest with you. If mistakes happen, address them directly and allow them to be fixed.
Get to Building
With an accurate estimate and a good contractor, you should be ready to start building.
Make sure to keep a healthy relationship with your contractor and have an open dialog throughout the project.
If you find a contractor that worked well with you, consider leaving a review on their website and keeping their information in case you need help with another project down the line.
In Summary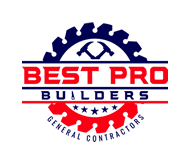 Building an expansion for your home or business is very exciting. Be thorough when finding a construction company to hire and make sure you understand the cost of your project. Finding a trustworthy construction agency to work with will help you avoid costly mistakes and make sure your project is completed promptly.
If you're thinking about adding an addition to a home, an expansion for your business, or another renovation, we at BEST PRO BUILDERS want to help you complete your dream project. It doesn't matter if you're looking for help doing a full re-design of your property, are looking into remodeling, or have some other home services need, we can help. We work hard to give you quality service in a range of professional construction services that fit nearly any need or budget. Find out what we can do for you, get in contact with us!