When you are hiring a carpenter, you need to make sure they can meet your needs.
One of the most important things you will want to check before hiring a company will be the types of work they can do.
If you need someone who can handle everything from start to finish, you don't want to hire a company that only offers roughing in carpentry, for example.
When you choose Best Pro Builders, you are in luck. We can do just about anything with wood.
Take a look at the types of jobs we can do and what you can expect from us below.
Residential Construction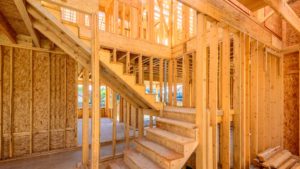 If you are in the market for a new home, you might not want to buy one that's already built. Instead, you might want to have some added control over things like the size, the layout, and the architectural style.
In those cases, you might already have a plot of land you own where you want to build your home.
If that's the case, or you have an old home that needs to be torn down first, you will want to work with a great carpenter.
Whether it is building a brand new home or making some renovations to the current property, we can help.
The size and scope of the project don't matter. We can help whether you are looking for a simple addition, an outbuilding, another floor, and more.
Commercial Remodeling
Although we do a lot of residential work, we can also provide commercial remodeling carpentry services.
Maybe you need to ensure that your building is up to code, or you want to make some upgrades to how it looks.
Regardless, you will likely need to have carpenters who can help with the work.
We can help with all sorts of commercial remodeling and can provide you with a quote.
Kitchens and Bathrooms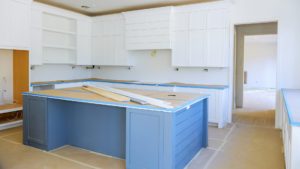 Some of the most popular options when it comes to remodeling and upgrades will be the kitchens and the bathrooms in the home.
People often opt for one or both of these types of upgrades. Those who want to increase the value of their home, and who might be thinking about selling the property sometime in the relatively near future will benefit from upgrades.
Of course, you might just want to update your home and bring these spaces into the 21st century.
While these spaces may need some help from electricians or plumbers, carpenters can also be essential.
From the flooring to the installation of new cabinets and everything in between, we at Best Pro Builders can help.
Decks
Do you have an old deck that has seen better days?

Maybe you want to install a deck from scratch.
Do you want a deck in your backyard, so you can head outside and entertain or just relax with a cup of coffee in the morning?
A deck could add to the functionality and aesthetics of your home.
It could even add to the value. Of course, you need to be sure you are getting a deck that will work well for your space and that meets your needs.
Take the time to talk with professionals about the best type of wood, the shape, the size, etc., so you can get the perfect option for your home.
Help from Start to Finish
When you want to work with the best, get in touch with Best Pro Builders.
Talk with us about the project you have in mind and let us provide an estimate.
We'll let you know whether we're the right fit for your job or not.