Whether you own a single-family home that's rented out or several, or you own a multi-family property, home repairs are going to be a reality. While rentals can be profitable, it is important to have a realistic view of repairs, as they will affect your profitability as well as your ability to keep tenants in your properties. In this guide, we will discuss the most common repairs for residential buildings so that you can be prepared when the need strikes.
Water Leaks in the Structure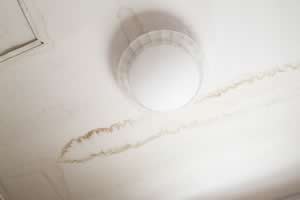 Water – it's necessary for life, but it's a real problem if it finds its way into your rental property. Whether it's coming from the roof or leaking in around a window, water can create mold, damage drywall, and even lead to structural damage if it goes on long enough.
Of course, you need to take different steps for different problems, but they should all start in the same way: an in-depth inspection to determine the source of the water leak. What looks like a leak around a window may, in fact, be water running down the inside of the roof and then dripping inside the wall from a point higher up on the roof.
It can take time and effort to locate the source of a leak, whether it's from the roof or around a window. However, it's important to accurately identify the source and then make professional repairs. No one will want to rent your property with water damage and the threat of mold growth (and it poses a very real health threat, too).
If the leak is from the roof and it's an older installation, it is worth replacing it. Yes, that does represent an out-of-pocket cost, but there's a chance that your insurance will cover at least some of it. There's also the fact that when your current tenants move on and you need to find new ones, a brand new roof can be a major selling point.
The same consideration applies to windows. If yours are aging, then water leaks are only one potential problem. Air leaks around windows can dramatically decrease the home's energy efficiency and cause the HVAC system to cycle more often, which leads to additional wear and tear, and eventually, the need to replace the heater/air conditioner.
Plumbing Woes
Of all the systems in a home, the plumbing and electrical systems see the most use. Of those two, plumbing is far more likely to experience problems and need repairs. Of course, as you probably know if you've spent any time as a landlord, plumbing woes come in all shapes and sizes. Some of the most common include:
Water Leaks Under the Sink: Problems can occur on both the supply side (hot and cold water coming in) or they can occur with the drain. In most cases, the culprit is going to be a poorly fitting drain pipe.
Faucet Leaks: Water leaks from the kitchen or bathroom faucet can be pretty annoying. They can also cause stains (due to hard water) in the sink. However, they're also very costly in terms of water consumption. In most cases, a simple replacement gasket will stop the leak, but full faucet replacement may also be necessary.
Hot Water: Perhaps the most dreaded call a landlord will receive from a tenant is that they have no hot water or that there's water flooding out from around the water heater. A lack of hot water usually means it's time to replace the water heater, and if the unit is 10 years old or older, it's probably wise to just go ahead and replace it anyway. Leaks (large or small) can often be repaired, but you might want to consider replacing the water heater while you're at it if it's an older unit.
Toilet Troubles: Sure, clogged pipes are an issue, but those are usually the tenant's responsibility. What we're talking about here are problems that leave your toilets running constantly. The bowl and tank will last for decades, but the plastic pieces inside the tank will degrade over time. That's particularly true if the municipal water supply has a lot of chlorine in it.
Heating and Air Conditioning
We all want to be comfortable in our homes, and your tenants are no exception. So, when the heat or the air goes out, you can bet that you're going to receive a call (possibly more than one if you can't get a repair person out there on the double). Of course, you might be dealing with any number of problems here depending on the type of system, its age, and other factors.
For instance, a gas-powered furnace might have simply lost its pilot light, but if you have a heat pump and the heater isn't working, the situation is very different. Maintain your rental's HVAC system properly with annual inspections and regular service.
Siding Damage
While a home's siding is largely cosmetic, damage can quickly detract from its appearance and value. In some cases, it can also allow moisture to damage the underlayment. Siding can be damaged by high winds, blowing debris, and impact accidents. It can also degrade over time – both wood and vinyl siding are subject to weathering-related damage and degradation. Siding repair can be affordable when handled immediately, but replacing the siding on an entire home can be quite costly.
Foundation Damage
The foundation of a building is critically important. It's also exposed to a lot of stress over time. That is particularly true for buildings in areas where the surrounding soil expands and contracts with heat and cold. Over time, that can cause cracking in the foundation, allowing water to enter, which sets you up for mold, water damage, and other problems.
Maintain Your Property

These are just some of the most common repairs for residential buildings.
Depending on the location, many other issues can crop up, from septic system problems and sewer line damage to deck repair.
Electrical system repair, driveway repair, floor damage – the list goes on.
Proper maintenance and a willingness to handle problems as they arise are both keys to saving money and sanity while ensuring the property is comfortable, safe, and homey.
Needing help with some residential repair?
This is the most common repairs for residential buildings we have seen so far and we hope this guide can help you. If you need some assistance, call us!
At BEST PRO BUILDERS we offer a full range of professional construction services and solutions to fit virtually any need or budget. From full design/build services to installing that backyard patio and outdoor kitchen you've been dreaming of, you can trust our team to deliver.
No matter if you need construction, remodeling or some other home services, count on us to make your house a real home!
Contact us and get a quote today!