Handymen we all may be, but Best Pro Builders are also here to help protect you from unseen fees, accidental code violations, or unforeseen circumstances.
You might be surprised by the sorts of regulations the City of Boston's Inspectional Services Department holds for construction projects of any kind. Any minor changes to a building, for instance, require a short-form permit.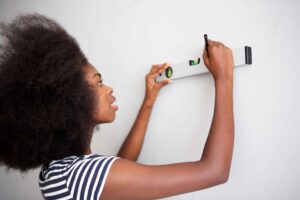 Anything over 1,000 square feet requires a long-form permit, and all projects might require more permits from other city entities like the Parks Department, Environmental Services, the Zoning Board, or permissions for historical site renovations from the Landmark Commission.
There are also situations that call for untimely repairs caused by say fallen trees or a failure in some old wiring. South Boston has its own regulations on top of these.
While there is definitely a time and project that is appropriate for DIY and for hiring a professional, it can be difficult to know exactly what kinds of jobs might be better left to licensed professionals, so we put together a little list.
When to Call Best Pro Builders
Best Pro Builders is here when a heatwave unexpectedly rolls through Boston and you need an HVAC specialist to come in for repairs or install an entirely new system in your home.
We're here for when a tree falls and you suddenly need a new roof quickly.
We're here when you finally get to put in that new patio you've been dreaming up for family gatherings in the back yard, and we're here when you need a new everything plus the kitchen sink. But sometimes it's the little things that count most.
Best Pro Builders also offers services for seemingly simple fixes that are occasionally best left to the professionals.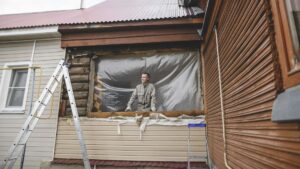 We have cleaning services, for example, for home and business owners in the Boston area. Cleanliness is important for maintaining a professional atmosphere, even doubly so when your business is your home, so if you're one of the millions of Americans who has taken the leap to work from home, Best Pro Builders can help you keep your home looking as clean as your office.
Best Pro Builders also offers painting services for home and business owners. Whether your tenants have recently moved out of their apartment, your business is in need of a little brightening up, or you have a little one on the way, our painters are skilled and efficient and can have your space feeling fresh and new in the style that is right for you.
Or maybe the banister in your home stairwell is a little dull and you're looking for a skilled carpenter to give it more elegance. Our carpenters are experienced craftsmen with years of experience in woodworking to achieve the look and design you are going for in any carpentry project.
We also have handymen to patch that drywall mess where the new dresser gauged a hole, or install that new dishwasher that's actually going to clean your dishes. They'll replace molding calk or tile, power wash your siding or business complex, and replace that window, you know, the one the baseball went through?
Whether your new construction project is planned or unplanned, Best Pro Builders values its customers' opinions and needs.
A full list of our services includes:
Designing a Full Build or New Addition
Painting
Carpentry
Framing
Cleaning
Handywork
Siding
Concrete Work
Plastering
HVAC
Roofing
Tile Flooring
Flooring
All our work is included in our three-year craftsmanship guarantee that any project done by Best Pro Builders will last.
Contact Best Pro Builders for your next building project to guarantee swift, impeccable work. We look forward to offering our services.
It doesn't matter if you need help creating and planning a full re-design of your property, are looking into remodeling, or have some other home services need, we can help. We have many professional contractors who offer a wide range of construction services that fit nearly any need or budget. Give us a call, let's see if we can make those dreams a reality together.