Bathroom renovations are becoming more commonplace, especially with how the housing market has been going. Instead of opting to do the job yourself, do the work with BEST PRO BUILDERS instead.
The quality of work and timeline will be far better than what the average DIYer can offer.
How do you know whether you have the right professional?
There are a few things to look for that will help you to find the best contractor for your bathroom renovation needs.
Full Service is Your Friend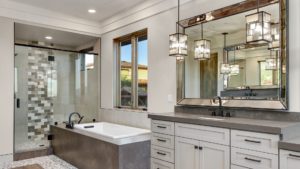 There are a lot of little things involved in finding the right contractor. For starters, most of the contractors that you find will want to include materials in their quotes because it means a better profit at the end of the day.
If you can find a contractor that also acts as a distributor, it means that you can get the materials at a bigger discount.
While going cheap is not advised, there is nothing wrong with getting those materials at a deeper discount than you would have otherwise.
Check Availability
This section is particularly important, especially in this day and age.
Since the supply chain issues began with the COVID-19 pandemic, it has been difficult to find a professional for just about any job.
Before you really get into it with a contractor, find out their availability. Some contractors will be booked well into the future.
If you are adamant about using their services and can afford to wait, that's fine. Looking to a local option can offer an expedited timeline, but there is a good chance that you will have to wait for a bit.
Vet Contractors
Without a doubt, vetting your options is one of the most crucial aspects of the process. There are a ton of contractors out there, and it is all too easy to land on one that delivers disappointing results.
Though there is no perfect way of vetting those options, there are more than a few proven methods.
Start with reviews!
There is no better way to learn about the contractor in question than by checking into what past customers thought of working with them. Just make sure that they are third-party reviews for the utmost transparency.
On top of that, check references if you have them available. Ask them directly for some of the projects they have completed.
Renovations can cost quite a bit, depending on what you have done. Make sure that your investment is a sound one.
Shop Quotes
Even if the first contractor that you speak to sounds like a home run, don't commit right away. At the very least, shop around through at least three different options before making your decision.
Until you talk about the various options, you have no idea what else is out there. Maybe there is a better option at a lower price that you would not have known about otherwise.
Take your time and weigh the various options against one another.
Final Thoughts
There are a lot of bathroom renovation contractors out there to choose from. Knowing what you are getting beforehand can provide peace of mind throughout the process.
After all, you want to get these renovations done with as little hassle as possible.
Identifying a quality renovation professional comes down to a few simple tips. Utilizing those tips – or turning to the BEST PRO BUILDERS – will allow you to sift through some of the less desirable options and find the right option to complete the job.