Need a little bit more elbow room in your home? You're not alone! Millions of Americans feel that their existing houses need more space thanks to the pandemic and the home additions may be a great solution.
Before you put out that for sale sign, though, consider an alternative. Rather than selling your current house and buying a new one, a home addition might be the perfect solution, however, to make an informed decision here, you'll need to know more about the various types of home additions and what each can offer.
The "Bump Out"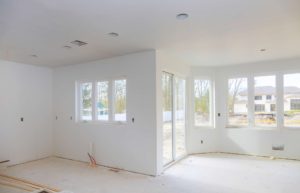 A "bump out" is one of the smaller home addition options. It's a great way to add just a single room (or to expand an existing room) and usually means adding a specific functionality to the home. For instance, you might use a bump out to turn a two-bedroom home into a three-bedroom home – a great way to accommodate a growing family without having to sell the house and move.
Post-2020, bump outs are being used to add versatile, flexible space to homes, as well. Some of the most popular functionalities include office space, gym space, yoga space, and work/hobby space. However, some people are also using this method to add extra space to their kitchen or expand their living space.
The Garage Conversion
While garage conversions might not technically expand the house beyond its existing footprint, the significant amount of additional square footage makes it qualify as a home addition. Garage conversions are great ways to add multiple rooms to your home depending on the size of the garage in question and whether or not you convert it all into living space.
For instance, converting a single-car garage could allow you to create an office or workspace, homeschool space, extend your living room, install a home gym, and so much more. Converting a two-car garage could allow you to create two or even three additional rooms (or one very large room). Some homeowners choose to convert just part of their garage, though. A 50/50 conversion lets you add living space while retaining part of the garage for storage or for parking a single car.
The Florida Room
Whether you call it a sunroom or a Florida room, this home design trend is once more very hot. Sunrooms are usually focused on expanding living space, but in the post-COVID era, they can be flexible, multipurpose space that allows you to work, your kids to learn, or offers a place to relax in the sunshine.
When installing a sunroom/Florida room, consider your options carefully. For instance, do you want heating and air conditioning in the room? Will you want oversized windows? If so, does your local building code allow for that in a structure designed for year-round living?
Conventional House Addition
With a conventional home addition, sometimes called a full addition, you can add several rooms to your home. This is the best option for those who need to add multiple areas, such as an extra bedroom, more living space, and a home office. Generally, full home additions comprise at least two full rooms, but they do not include sunrooms. And, while they are open to the main house, they do not always expand an existing room.
The sky's the limit when it comes to what you can accomplish with a conventional addition. In 2021, more and more people are looking for flexible space that can be repurposed to suit a wide range of needs. This is directly related to lessons we learned in 2020 when the pandemic forced us to make do with the limited space in our existing homes. Some of the most popular flex space options include:
Work and school space
Fitness and health space
Zoom-rooms and other telecommunication centers
While other types of home improvements are specific, full additions may not be quite so clearly defined. This can lead to the project going off in unexpected directions. To help combat that, you need to plan your project or count on a team of professional builders. If you are around Boston area, we can help you out!
What do you want to achieve? What will the new space enable in your life? Communicate those goals to your builder/designer so that the project stays on track and you ultimately end up with an addition that suits your needs.
Remodels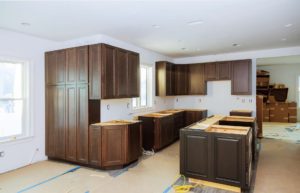 While they might be less grand in scale than home additions, remodels can help you make better use of existing space in your home. The kitchen is probably the most popular room for remodeling, followed by the bathrooms, but any room in the home is fair game, really. The key to a successful remodeling project is to have a solid plan from the outset.
To create a plan that will guide your residential remodeling, consider the following:
What do I want to do with this space? For instance, if you're remodeling your kitchen, perhaps you want to incorporate built-in dining space or an area where the kids can do school on their tablets.
How does the current space fall short of my desires? Maybe your island is barely existent, or you lack a dining nook.
What are the key elements of the remodel? For example, in a kitchen remodel, the appliances, cabinets, and counters are likely to be the key element, unless you're moving fixtures (like your kitchen sink), in which case you'll have additional considerations, such as plumbing and electrical wiring changes.
What are my priorities? Choose the elements that matter most to you in the remodel and focus on those first. For instance, if you want to really change the look of your kitchen, focusing on the cabinets and counters before the appliances might make sense.
You can make a plan before talk to a builder. That way, you can provide concrete direction about what you want to achieve. Or you can rely on our staff to make a great start and plan everything out.
Building Your Dream Home
Whether you go the home addition route or ultimately decide that a remodel is better suited to your needs, there are so many things that you can do. The most important thing is to work with a reputable builder that understands what you want and knows how to breathe life into your dreams.
At BEST PRO BUILDERS we offer a full range of professional construction services and solutions to fit virtually any need or budget. From full design/build services to installing that backyard patio and outdoor kitchen you've been dreaming of, you can trust our team to deliver.
No matter if you need construction, remodeling or some other home services, count on us to make your house a real home!