When you start looking for a company to complete your construction project, it's easy to get overwhelmed by all the options on the market. There are a lot of construction companies out there, and not all are equally respectable. How do you know which one is good or not, and how do you know if they are equipped to handle your project?
We at BEST PRO BUILDERS offer a superb service that is guaranteed to go above and beyond your expectations no matter the project or budget! Read more to find out how you can find other reputable businesses like ours.
Why Hire a Certified Construction Company?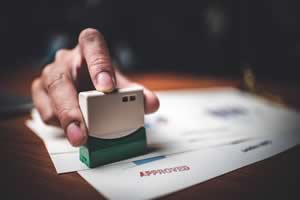 It's always very exciting to think about improving your home or business. But overseeing development yourself can be very stressful, particularly if you're inexperienced in construction and you have the wrong general contracting team working for you. Even if you plan on going the DIY route, there's a lot of things to learn when building for yourself. If your project is large, you'll have to deal with local building codes, permits, inspectors, and, even if it is a small project, it might take time away from other responsibilities you have with your family or as a business owner.
When you hire an experienced team like ours, you know the job will get done well and in a timely matter. When you hire an unlicensed general contractor, you're taking a big risk. They may not be as experienced as they say they are and a poorly done job can cause major damage to the rest of your building or home. This damage may even become more expensive to fix than the initial cost of the project. By hiring the right team at the beginning of a project, you avoid a list of worries that you may accrue when using a team that won't be held responsible if your project goes wrong.
What to Look For!
When trying to hire a contractor or a construction team, finding a trusted partner can be difficult. With any industry, it's good to do some simple research to ensure the people you're working with are worth the money and time you'll be sinking into them. Here are some simple ways to check out your potential contractor before you commit to working together on a project.
Look at any available reviews and overview any pictures of completed projects that might be available.
Also asking for a list of references can help ensure you're not contacting a scammer.

Before reaching out, check to see if the servicer you're looking at works in your area. If you're unsure, check their website or flyer and see if you can contact them with questions.

Also double-check to see if the company can complete the project you have in mind. Don't hesitate to get in contact with them to clear up any other questions you might have about service availability and company licenses.

Never be afraid to ask your potential contractor for proof of insurance and license, if all is in order asking for these certificates should not be a hassle.

When seriously considering someone as your contractor, make sure to set up an interview before agreeing to start a project.
If you didn't reach out and ask questions before the interview, you can have them directly address any issues you have once you're face-to-face or on a call. You can also take this time to ensure that the person you are interviewing actually works for the company they say they do.
If you have a gut feeling that something is wrong, make sure to investigate more before hiring them.
Don't be bullied or baited into hiring someone who doesn't seem a good fit for the job.
Why Are We Better?
When looking online for general contracting firm to hire, look at our site as a template for what to expect a reputable contracting firm to look like.
We started out as a small business helping other small businesses and homeowners with small projects. But over the last 15 years, our company has grown into a branching organization that offers a huge variety of services for people in the Boston area.
We've worked with this community for a long time, so we understand the conditions of the area and the needs of your build.
We know how to deal with weather, and are intimately familiar with the coding laws and necessary permits needed to complete a project.
Our large staff is equipped to help you with nearly any kind of construction need, and we work in all sized budgets, big or small.
All the members of our team are experienced, licensed, and insured. When you hire a licensed contractor, you know that if you're not completely satisfied with our work, we'll come back and fix it.
The services we provide vary, but we assure you that any team member you work with is capable of finishing your job to an even higher standard than you expected. From full-scale remodels, house additions, carpentry, painting, (and more!) we are a professional organization that strives to deliver the best experience possible to every client that works with us.
We worked on hundreds of projects and left hundreds of satisfied customers who have had services big and small. Each is completed to our exacting standards, and we strive to keep our standards high.
Now You Know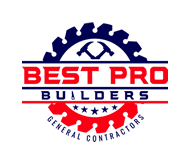 When you look for a construction company in your area, ensure that they check all your boxes. You deserve to have your project done well, so make sure the company you hire can provide it.
Dreaming about renovating your home? Thinking about finally adding that addition so you can create the den you've always wanted? We at BEST PRO BUILDERS can help with your project.
It doesn't matter if you need help creating and planning a full re-design of your property, are looking into remodeling, or have some other home services need, we can help. We have many professional contractors who offer a wide range of construction services that fit nearly any need or budget. Give us a call, let's see if we can make those dreams a reality together.